It's time for my yearly admonition:
Those of you who don't save up for your Christmas giving by putting aside some cash every month in your Freedom Account — well, all I can say is that you're probably doing it wrong.
(On the other hand, if you're sitting on $10 million in liquid savings AND can manage to NOT piss it all away, then I suppose you can handle your Santa spending however you like, yessir.)
In any case, the idea is to have your gift money saved and ready to go by the end of November next year. That way you won't have to rely on FANTASTIC BANKING DEALS like this one: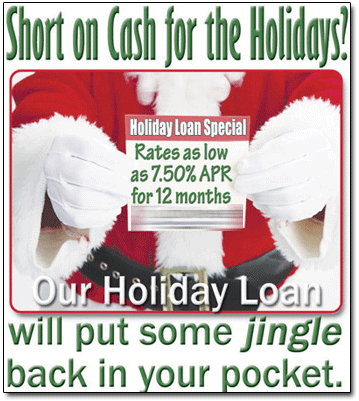 Or, even worse, slapping the bills on your credit cards … and letting them simmer for months.
Even if you can't be debt-free today, take steps now to make sure that next year's holiday-season spending won't dig the hole even deeper!